At times of sorrow, people often don't know how to express what they feel. At such times, funeral wreaths come to aid as they express your sympathy and support to the bereaved families. Flowers have been a way to express what words cannot. They show your support and condolence and soothe the pain of those who are suffering. You can use this power of the flowers to show what you feel. 
You can send different types of funeral flowers, and the right choice depends on many factors, like your feelings about the deceased and towards the grieving family. Whether you attend the funeral or not, or are you sending condolence wreaths online or by yourself. 
A sympathy note
Your kind words can work well in soothing the pain of the close ones of the deceased. It doesn't mean that you need to write paragraphs, but a quick note would suffice. You can express your condolences in the note that goes a long way. 
You may also want to add a description of yourself as there are many flower deliveries on the funeral day in which you don't want yours to be lost. 
If you cannot make it to the funeral, you can make a condolence wreaths delivery on your behalf via an online service. It does mean a lot to the family of the deceased. 
Types of flowers to give
Different flowers convey different messages. Let's look at some of the most common and what they express:
LiliesLilies are very common at funerals. A classic condolence wreath made up of lilies evokes the feeling of tranquility and peace. It also symbolizes the return of the deceased's soul to his home.
Carnations of different colors are also appropriate to send as sympathy flowers or condolence wreaths. 
These flowers represent the grief and lament of the grieving family, thus a popular choice as a wreath flower arrangement. 
Orchids are ideal for funeral services associated with different sentiments. Be mindful while picking the color of the flowers.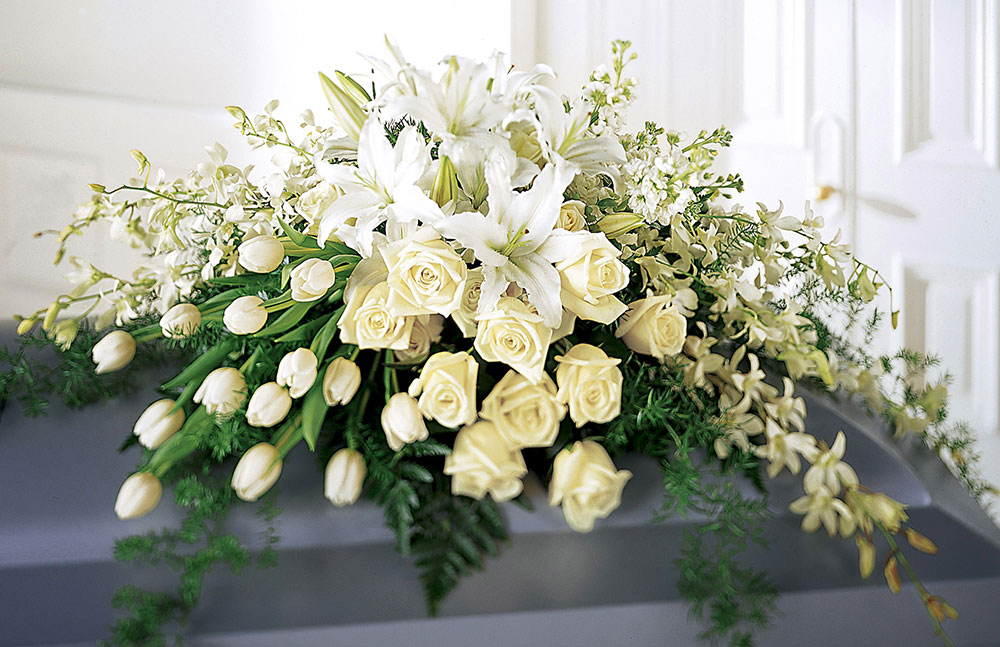 Choosing the flower color
The color of the flower sets the tone of the condolence message you decide to get on the wreath. It is yet another way to express your feelings without needing words. 
The delicate stems of rose and white lilies represent peace. Yellow rose shows friendship and remembrance. Pink Roses show femininity, grace, and elegance. The colors you pick for condolence wreaths may also tell about the life stories of the deceased. Sending flowers is always a nice gesture, but you need to know funeral flower etiquettes. 
Where should you send funeral flowers?
You may be confused about the right place to send the funeral flower arrangement. You can send them to the church, crematorium, or funeral home. It is best to get them delivered on a funeral day – that's when the deceased's life is celebrated, and death is mourned for. 
Make sure you place your order on time to avoid late deliveries.