The Real Benefits Of Pet Adoption
Adopting a pet can be a life changing experience. If you want to improve the life of an animal desperately in need of your support; then adopt a pet instead of buying one at your local pet store. There are numerous pounds struggling to take care and manage the overwhelming amount of abandoned animals that need your help. By adopting a pet you will gain the satisfaction of knowing that you not only changed the life of one animal, but also helped support your local community in a big way. There are many advantages to adopting a pet that go beyond the obvious contribution to society and saving an animal's life. I remember arriving at the Edmond vet in my area and being pleasantly surprised by the calming effect the trip had on me.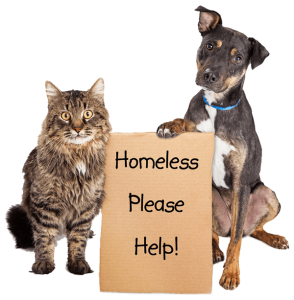 First, adopting a pet rather than purchasing one at your local pet store often means you get a pet that is well mannered. A brand new puppy can be a struggle to train and can require costly classes. Alternatively, a young adult dog or cat can be well mannered and more mature than a rambunctious puppy. Moreover, a puppy is often a terror when they first arrive in your home. If you choose not to adopt; then prepare your house for knowing, biting, scratching, and digging. You will have to potty train your puppy as well and keep them inside a kennel for at least a year every time you leave. However, should you decide to adopt a pet, you can rest assured that your adult pet already understands some rules and is mature enough to live peacefully in your home.
Seriously, having a pet is a wonderful feeling as it would become a welcome addition to the family that can be the best playmate for kids but adopting it is one hell of a task where one needs to be aware of all the additional responsibilities that need to be followed and there was an interesting piece in https://www.latimes.com/ that spoke about the same.
Secondly, the cost of a puppy versus an adult dog shows up in the daily diet and possibly the cost of repairs and carpet stains. For example, a puppy is likely to have numerous accidents in your home during the potty-training stages while an older experienced dog is likely to be potty trained and much less likely to have random acts of messes around your home. The cost of specialized puppy food is much higher than that of average department store bought food for regular adult dogs.
Lastly, adopted pets seem to be mixed breeds and mixed breeds tend to have less genetic disorders and seem to be smarter overall pets than pure breeds. Often times, a mix breed is easier to train if they are a mixture of two or more intelligent breeds because they have a natural and healthy gene pool comprising their genetics. Mixed breeds are known to have longer life spans with a less likelihood of chronic or genetic diseases such as the hip problems of German Shepherds or the back problems of Welsh Corgis.
For these reasons as well as the sense of well-being achieved by rescuing an at-risk pet, you should adopt a pet from your local human society and be the saving grace in an animal's life. Take the time to research your local pound or animal shelter. Your next best friend will be happy to see you and thank you every day for saving his or her life.