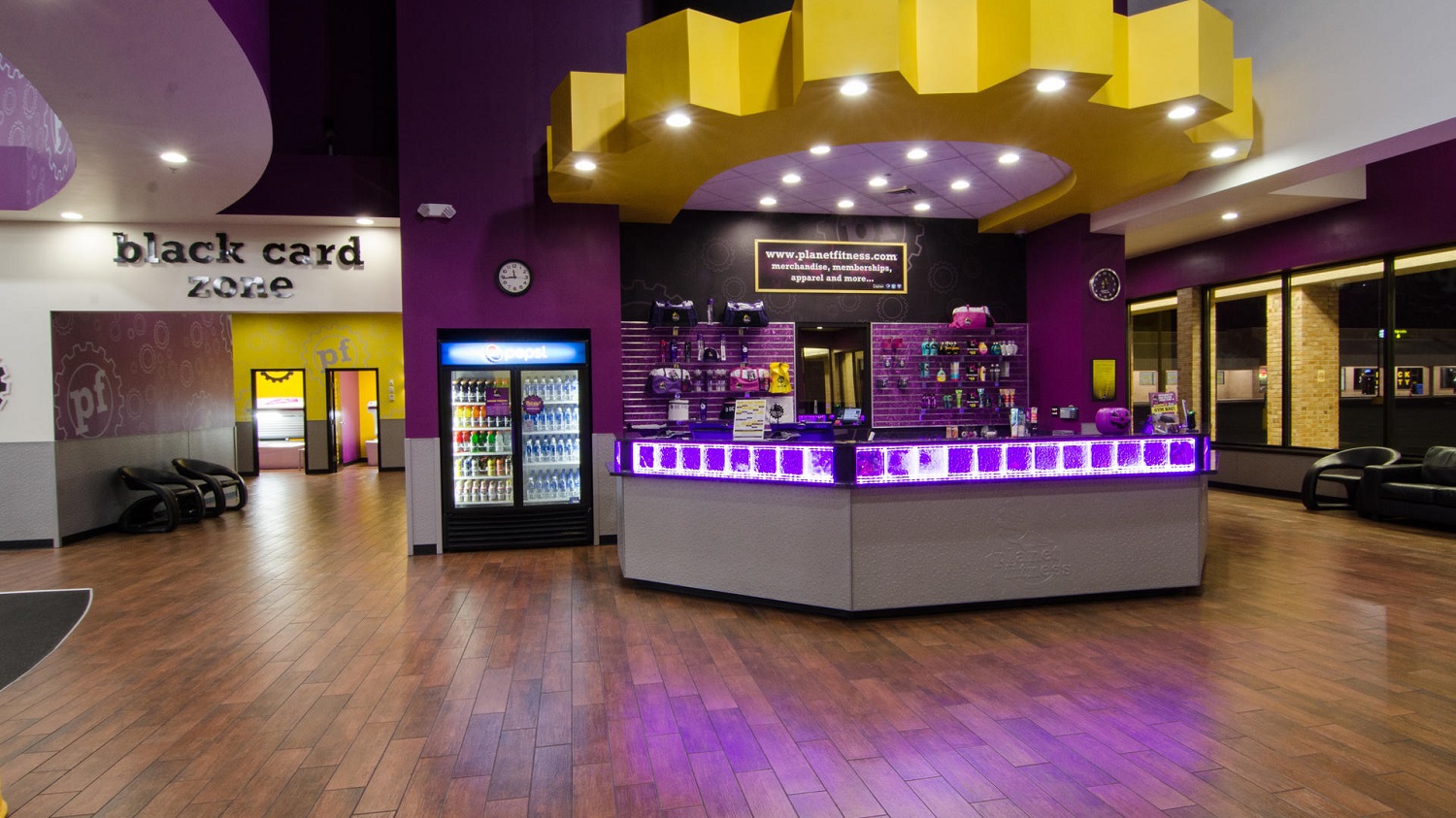 Planet Fitness
Yesterday I left work and decided to check prices at the local chain gyms. I was looking for a new gym as I previously had a gym membership to my local YMCA. There was no problem with the Y…. but like many others I don't have almost $400 to spend on a year long gym membership.
One gym had a membership at $49 a month with no commitment or 3 months for $159 with no commitment after that. I was considering this until I walked into Planet Fitness. They have 2 options, both which are less than that of the other chain gym. The first option was membership good only for that location at $10 a month. There are no frills with that membership but you have access to all work out equipment in that gym for only $10 a month. The second option is $19.99 a month. This package is good for all of Planet Fitness locations. With this membership you have access to unlimited tanning, massage chairs, and you can make an appointment to have a staff member teach you how to use each machine. On top of that each time you go to the gym you can bring a guest for FREE. (My suggestion is to charge them $10 a month and then you are paying the $9.99 for yourself.) Each package has an annual fee. (Both less than $50.)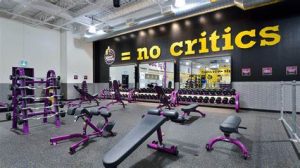 I choose to pay $10 a month for now, knowing that I am able to upgrade at anytime and cancel at anytime. I signed up; they gave me a purple pen, my member number, and a size XL T-shirt (I know! They only give out one size… but I don't go to the gym for the free t-shirt.) Then I was on my way to the locker room to get my sneakers on so I could start working out. My one complaint at this point is that I was just sent off. Not a small orientation or anything. I mean I knew the policies from the paper I had to sign but that was it. I wasn't even told "Alright the locker rooms are down there." I looked at the end, saw Locker Room written on the wall and just headed towards it.
The locker room was very clean. No qualms there. I emerged back out into the gym and decided to hit the machines. I have to say the machines are all very new and very easy to use. They have pre-set programs where you can fill in your weight, and age and it will customize a program to fit your target heart rate. The programs are fat burn, cardio, random and more. I enjoyed the machines and even more I enjoyed watching television while I was working out. They have a bunch of TVs and they were on many different channels. They ranged from game shows, to the food network, to sports.
After some cardio I decided to go to their 30 minute circuit area. They have a 20 station circuit with 10 machines. Between each machine you have a step where you do some stair stepping to keep your heart pumping. These machines are well maintained and easy to use. The directions are right on the machines and there is a red and green traffic symbol that keeps you moving around the circuit. Now while this area is only for circuits they have all these machines and more in the rest of the gym.
They have plenty of machines where you are not fighting for machines to use or waiting on a long list for your chance to work out. In addition to all of these machines there are plenty of free weights and a small area for stretching, floor work, and the use of medicine balls.
If you forget our water they do have drinks available at the desk, and if you choose the 19.99 plan you get them for less money.
This gym is probably not right for someone that needs a lot of attention, unless you want to hire your own personal trainer to come in with you. I do however think it is a well kept, clean gym that is right for my money.